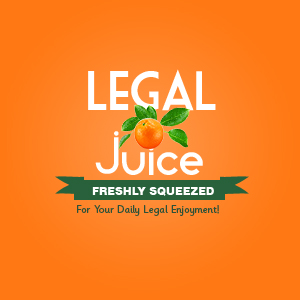 The Juice has shared many "911" stories over the years. (Click here for all Juice posts with "911.") This one is clearly "top 5" material. As reported by The Sandusky Register (Ohio):
Officers responded to the 100 block of E. Water St. at 3:17 a.m., where several bar patrons had been arguing. Police told Joseph A. Walsh, 26, to calm down and leave the area.
And of course Mr. Walsh … didn't.
Walsh started to get into a vehicle with some friends to leave, but then began arguing with one of the men and shoved him, police said.
Police arrested Walsh for persistent disorderly conduct. While taking him into custody, officers said Walsh was unsteady on his feet, had bloodshot eyes and slurred speech.
Officers also found a rolled $20 bill containing suspected cocaine residue on it in Walsh's front pocket.
Having clearly done nothing wrong …
Walsh became belligerent with officers while en route to the police department, so they placed Walsh in a holding cell, but he screamed and pounded on the door, refusing to settle down, they said.
Police then handcuffed Walsh to the holding-cell door to keep him from hurting himself or damaging department property.
Apparently that was the final straw for Mr. Walsh.
… while officers completed charges against Walsh, he managed to take out his cell phone and call 911 to complain that he was being held against his will.
Brilliant!
Police took the phone and served Walsh with charges of possession of cocaine, persistent disorderly conduct and misuse of 911. He was booked into the Erie County Jail.
Doh! Here's the source.