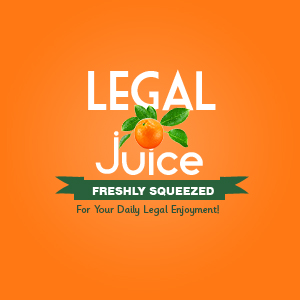 "Clothes make the man" may be less true now than it used to be. But, unfortunately for this gent, his clothes "made" him, just not in a good way. As reported at noladefender.com:
Memorial T-shirts help families grieve and remember their loved ones when tragedy strikes. But in one recent homicide case, a shirt depicting one man lost to violence also helped police track down a suspect in another case. After recognizing his cousin in a T-shirt caught on video, police arrested 26-year-old Dale Lambert Monday for a Treme murder dating back to March.
If you're going to commit a crime, it's generally not a good idea to wear clothing that essentially has your name and address on it.
Lambert was arrested about 9 a.m. Monday in the Columbia Parc neighborhood of the 7th Ward for allegedly killing Bernard Santiago, 30, on March 22 in the 2100 block of Saint Ann St. A second man was also injured after being shot in the ankle during the incident, police said.
Of course, it wouldn't have mattered if he hadn't been seen in the shirt…
Police said homicide detective Michael McCleery broke the case after getting video of the incident. Footage shows that the gunman in the incident is wearing a custom-made T-shirt that says "R.I.P," and depicted a man who was killed in a separate murder. McCleery was able to identify the person being remembered on the shirt as Lambert's cousin, who was killed several months earlier, police said. McCleery obtained an arrest warrant after conducting further interviews.
Lambert was booked on Second Degree Murder and Aggravated Assault charges. Police said Lambert has previously been arrested on a bevy of charges including Aggravated Assault, Possession of Valium, and a variety of other drug and gun chrages.
You'll find the source here.