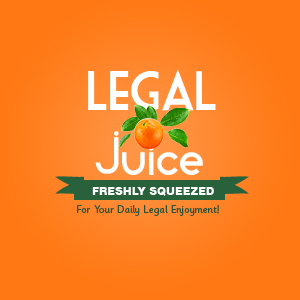 So here's what Joseph Decker, of Hughestown, Pennsylvania, had on the back window of his truck:
IF YOU'RE IN AMERICA & CAN'T SPEAK ENGLISH GET THE FUCK OUT!
I think that's idiotic, and I don't think Joe (Decker, not "the Plumber") would have a problem with my opinion. As reported by WNEP:
"Some people give me thumbs up, they say, 'Yeah, that's the way it's supposed to be.' Some people say, 'Oh, that's stupid you shouldn't have that on there.' Everybody has an opinion," Decker said Tuesday.
The Juice is a First Amendment diehard, but the local fuzz? Nope.
[Mr. Decker] was recently cited by Hughestown police for disorderly conduct because of the "obscene language" on his truck. He's fighting that charge.
And he's going to win. He has the law on his side, and a lawyer, Barry Diller, who has won 2 similar cases recently.
Dawn Herb of Scranton was charged for swearing at her overflowing toilet. People outside heard her. A judge ruled Herb's First Amendment right to free speech was violated. She won a settlement of $19,000.
Dyller said he also won a settlement of $19,000 for a man from Larksville charged with swearing at police.
Is it just me, or does it seem like these cases are worth somewhere in the neighborhood of, say, $19,000?