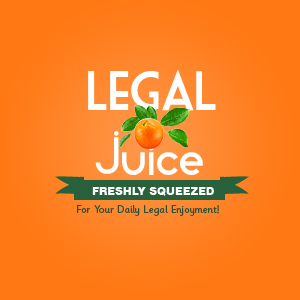 So the cops caught these guys with a cell phone they had already thrown away? How's that possible? Well, as reported by the Volusia County [Florida] Sheriff's Office:
A 66-year-old woman had gone to the store Saturday afternoon and when she returned to her Saxon Boulevard home she discovered that someone had smashed a back window and gotten inside. When deputies responded, jewelry, a laptop computer and a cell phone were discovered missing. The victim used a cell phone locator service to get the general area the phone was in.
How did the police get from the "general area" of the phone to the perps?
After calling the phone several times, it was finally found ringing in a garbage can in front of a Baton Drive house at about 11:47 p.m. Deputies then looked around for any other evidence.
Voices coming from the yard on one side of the house led a deputy to two men hiding behind a tree: 20-year-old Gabriel Hidalgo and 21-year-old Heriberto Hidalgo. Both men initially made up stories about what they were doing in the area, but once stolen jewelry and a handgun were found on them they admitted to the home burglaries. The jewelry they had came from the Saxon Boulevard break-in and two handguns were traced back to a Friday burglary on Tivoli Drive.
Doh! Not only did they leave the phone on, they tossed it in a garbage can right where they were! [Their house?]
Both Deltona men were charged with carrying a concealed weapon, loitering/prowling, burglary, armed burglary, three counts of grand theft and criminal mischief. Heriberto Hidalgo was also charged with giving false identification to law enforcement and possession of narcotics paraphernalia. He also had a Seminole County arrest warrant for failure to appear.