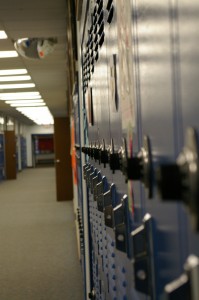 Most of us would like to be young again. Okay, so most of the old folks like The Juice would like to be young again. And many of us say that we act young and feel young, and that's all that matters. Not to this Texas lady. She went back to relive it all. As reported by newschannel10.com:
Police say Charity Anne Johnson was arrested after giving officers a fake name and birthday going by "Charity Stevens." This is also the same alias Johnson used to enroll at the high school.

A spokesperson for the school said Johnson was brought in to enroll with a person who she claimed was her guardian and gave a date of birth indicating she was only 15. Staff at the school discovered her identification was fake and not only that, but that she had been a student there since October 2013.

People at the school say she claimed to be abused by her biological father.  School officials say she came in as a home-schooled student without any prior transcripts. Her bond has been set at 500 dollars.
You'll find the source, including a news video, here.