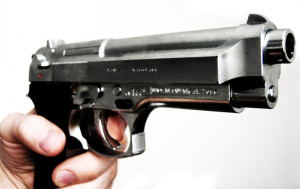 First this man gets shot just for going to church? (So he wasn't exactly just "going to church.") Then, he gets busted for being in a Burger King? (So it was a little after closing?) As reported by khou.com:
A man [who] was shot and wounded by a church pastor last week after allegedly breaking into a Baytown church is now accused of breaking into a Burger King.

Lee Marvin Blue, 27, was shot in the right shoulder and taken to Memorial Hermann Hospital. Police say that after his surgery, Blue walked out of the hospital.

Shortly before 4 a.m. Monday, police were called to the Burger King at 3598 Cleburne concerning a break in. Inside, police say they found Blue, who told officers that he needed to use the restroom so he broke in the door. He also microwaved some hamburgers.

Blue is now in the Harris County Jail on no bond.
At least he won't get into any more trouble for a while. Here's the source, with Mr. Blue's mugshot.
(Don't you all forget who brings you Legal Juice every day, and has for the past 8 years. (Yes, there are thousands of searchable posts at www.LegalJuice.com.)  The Juice is a personal injury lawyer who represents folks injured in automobile, bicycle and pedestrian accidents in Washington, DC, Maryland and Virginia.)