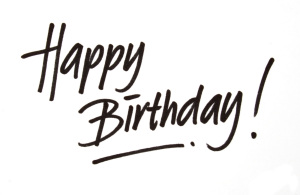 To some folks birthdays are just another day. To others, they are a really big deal. This gent is definitely in the latter group.  As reported by The Gainesville Sun:
James E. Irving Jr., 44, got into a fight with his live-in girlfriend over his birthday present and preferred celebratory breakfast, according to a Gainesville Police Department booking report and information provided by GPD spokesman Officer Ben Tobias. Irving wanted pancakes and instead got waffles.
Oh no you didn't just serve me waffles!
To express his disdain, Irving poked his girlfriend in the eye, which prompted a call to the Police Department, the report states. Irving was handcuffed and taken to the Alachua County jail on a misdemeanor battery charge.
In case you're wondering …
On Monday morning, jail staff served inmates a breakfast of fruit, grits, sausage, bread and butter, according to Sgt. Becky Butscher, an Alachua County sheriff's spokeswoman.
You'll find the source, including a mug shot, here.