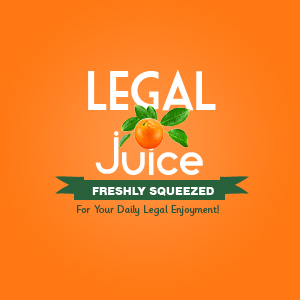 There comes a time in every thief's life … Okay, so a lot of thieves won't just come clean. But seriously dude – cut a deal. Next time you'll turn the iPad off, or at least its location services. As reported by The Canberra Times (Australia):
A court has been asked to decide whether a man trying to find his allegedly stolen iPad was acting unlawfully when he tracked it down to a north Canberra townhouse using Apple's anti-theft app and a GPS.
Police, acting on the man's information, allegedly discovered the iPad and a cache of stolen items at the Forde house where 49-year-old Alden Harder lived.
Don't draw any comparisons to "the decider," but The Juice would not even take this under advisement. What's the "lame defense" referenced in the post's title?
Mr Harder's lawyer has argued the man physically trespassed on his client's property while searching for the iPad and had also committed "trespass via radio wave" when he activated an alarm on the device while it was inside Mr Harder's house.
Mr Harder has not been charged with any offence.
Yet.
On Monday, police applied to the ACT Magistrates Court for a forensic procedures order, asking for the man to submit to fingerprinting.
Mr Harder is fighting the order.
Police allege the iPad was stolen from a house that was under construction in Braddon on May 24 but the theft wasn't reported until three days later.
They say the owner used Apple's in-built Find My iPad service and his GPS to track down the iPad to Mr Harder's townhouse in Forde on May 25. He walked around the property and looked in a window.
Find My iPad allows users to remotely track their missing or stolen iPad via GPS and to send messages, trigger an alarm or wipe their device.
It should be noted that THIS DOES NOT WORK IF THE LOCATION SERVICES ARE DISABLED OR THE DEVICE IS OFF.
The man went to police with the information but was apparently unable to elicit action.
The court heard the man went back to the townhouse a second time on May 29 and used the app to remotely trigger the alarm on the iPad, which he then heard ringing inside the garage.
Police then obtained a search warrant for Mr Harder's house.
They allegedly discovered the iPad and a haul of other items, including laptops and a police officer's badge, which were said to have been stolen from as far back as 2009.
Jackpot!
The court heard police wanted to take Mr Harder's fingerprints to see if they matched prints taken from the scene of the iPad theft and another burglary.
But Mr Harder's lawyer Paul Edmonds argued the search was based on evidence which was obtained unlawfully because the man trespassed on his client's property while walking round the townhouse.
Blah, blah, blah. The Juice is with the prosecutor on this one.
But prosecutor Keegan Lee dismissed that argument as "an absurd expansion of the definition of a trespass".
Mr Lee said if electronic transmission were a trespass then "I would safely say nearly everybody in this courtroom has committed that act by having a wireless router" that transmitted Wi-Fi internet through their homes and into their neighbours' property.
Boom! Here's the source.