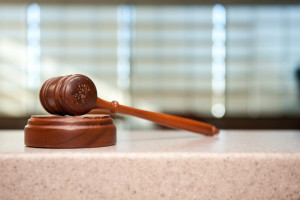 Being a judge would be such a great job. Why would you risk losing it? If these allegations are true, Judge Joy won't be too … no, it's too easy. As reported by The York Dispatch:
A state disciplinary court could suspend Shrewsbury-area District Judge Jeffrey Scott Joy on an interim basis and, if it does, would also decide whether his pay should be suspended as well.

The Judicial Conduct Board of Pennsylvania has asked the state's court of judicial discipline to suspend Joy, either with or without pay, according to Robert Graci, chief counsel for the judicial conduct board.

The board filed its petition Thursday afternoon with the court of judicial discipline, he said.

"The matter is now with the court," Graci said. "It will be up to the court as to when to act upon it. … Typically they would give the magisterial district judge the opportunity to respond to the petition."
What are the allegations?
In the first case, Joy is accused of going to the home of a woman whose boyfriend appeared in Joy's courtroom, then touching and licking the woman's breast and groping her buttocks, according to charging documents.

In the second case, he is accused of going to the home of a defendant in his court and offering to vacate her court fines on a summary harassment case if she modeled lingerie for him, documents state. At the time, the woman was working as an exotic dancer.
You can read a fair amount more here.