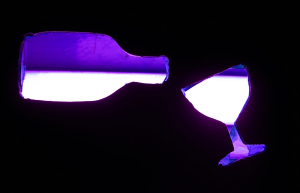 A bender? Not uncommon. Driving while on a bender? Common, but thankfully not as common. Getting busted while driving on a bender? Less common. Getting busted TWICE IN THE SAME DAY while on a bender? Fortunately, extremely rare, but it does happen… As reported by The Beaver County Times (Pennsylvania):
Around 9 a.m. that … morning, [Yvette L.] Cavallo [29] was charged by Harmony Township police with driving under the influence of a controlled substance and possession of a controlled substance.

In that case, police said, Cavallo admitted to taking a combination of pills and then texting while driving. Cavallo hit a telephone pole in the 3700 block of Duss Avenue in Harmony, police said.