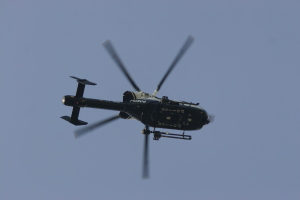 You're up in a police helicopter, looking down at 3 plants on a guy's deck. Can you really identify them as marijuana? Really? That's what they're saying, as reported by The Times at nj.com:
Peter R. Taylor, 23, was allegedly growing the marijuana on the back deck of his home on the 100 block of Coachman Drive. The plants were spotted by the state police Marijuana Eradication Unit during a helicopter flight yesterday, officials said.

"He saw the helicopter and attempted to pull the plants and destroy them," said Sgt. Gregory Williams, a State Police spokesman.