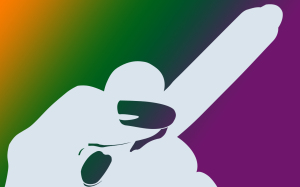 While many police officers in the United States will arrest you for flipping them off, the courts have consistently held that doing so is protected by the First Amendment. There is nothing offering one such protection in Dubai, as an Iranian woman found out. As reported by gulfnews.com:
A businesswoman was sentenced to a month in jail for flashing her middle finger at two policemen after dining out with friends in a five-star hotel.
They said she had been drinking too. Her defense?