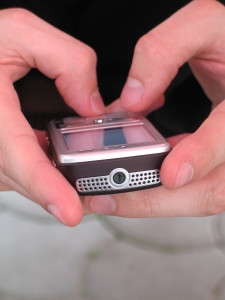 Normally it would be nice for a father to text his daughter. Here, not so much. As reported by wowt.com:
The Nebraska Supreme Court on Friday reversed a lower court's issuance of a domestic abuse protection order for a 16-year-old girl against her father, saying his vulgar, obscenity-laced texts did not constitute abuse.

The decision came in the case of man listed in the opinion as "William N." Court records indicate that the girl's mother sought a domestic abuse protection order for her daughter earlier this year after the father sent the girl texts calling the girl, her boyfriend and her mother vulgar names.