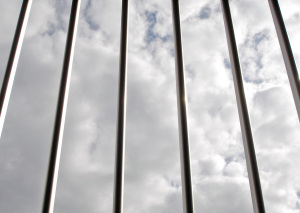 This gent didn't wait to see if he was convicted and sentenced before breaking out. As reported by The Toronto Star:
Toronto police are searching for a 32-year-old man after he escaped the College Park courthouse before his court appearance Thursday morning.

It is alleged that Steven Gonyea was before the courts at the Ontario Court of Justice, 444 Yonge St., on charges of criminal harassment and break and enter when he escaped custody sometime between 8:45 a.m. and 11 a.m.