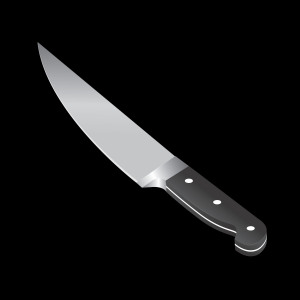 Most folks probably have plenty of good memories from the time they spent sharing an apartment or a house.  As for these gents, not so much! Per The Colorado Springs Police Department:
On 9/27/14, at approximately 1903 hours, Colorado Springs Officers responded to the 7200 block of Alpenwood Way for a reported stabbing. Upon arrival officers determined a physical altercation between roommates escalated into Patrick Kelsey, a 25 year old male, stabbing his roommate in the leg with a kitchen knife. Kelsey left the residence in a vehicle where he was contacted in the area by officers placed into custody. Both Kelsey and the victim (roommate) sustained injuries in the altercation and were transported to area hospitals for treatment. Kelsey was charged with First Degree Assault and D.U.I.
Yeah, The Juice got plenty pissed at many a roommate over his years in group houses (shout out to Lumpy, Luke, Etch-A-Sketch, Cryin' Shame and Knuckles), but never that pissed!