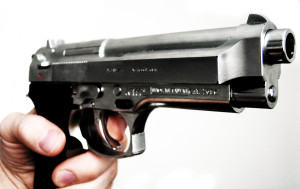 Just about everyone knows that when you are being robbed, just give them the money because your life is worth more than whatever is in the register. Remember that The Juice said "just about everyone." That does not include a certain Popeyes franchisee in Texas. As reported by khou.com:
The pregnant Popeyes manager, who was fired less than 36 hours after a robbery, has been offered her job back.

Marissa Holcomb, who is a mother of three with a fourth child on the way, had a meeting with Z & H Foods owner Amin Dhanani on Wednesday, a day after our original story aired of her firing.