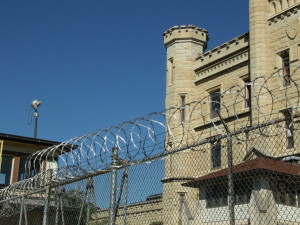 This so strange, you probably just assumed it happened in Florida.  Alas, this odd series of events took place in Ireland. As reported by The Irish Times:
A prisoner in Mountjoy Prison was stranded on a roof of the prison campus for nearly seven hours on Tuesday after climbing up the building to retrieve a bag of drugs.

The Irish Prison Service is investigating how the man, who is serving three and half years for producing an article during the course of a dispute, managed to gain access to the roof area of a building in the Mountjoy Prison Campus.