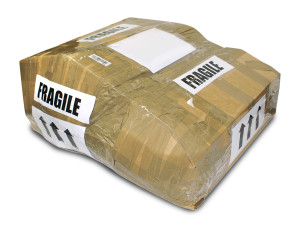 People use the words "chicken shit" all the time. This fella, though, is accused of doing much more than using the words. As seen at todayskccr.com:
Prosecutors say [Tom] Parsons [49] , following a dispute with the county treasurer over a vehicle registration, placed the registration card in chicken feces and mailed the material to the official in a zip-lock bag.  The first-class mail piece was sent from the Pierre Post Office.
Brilliant! They'll never trace it back to you… The plea?