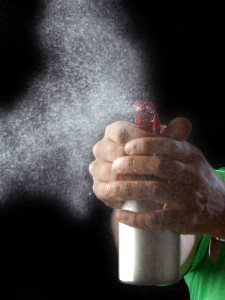 Yes folks, you read that correctly. As reported by detroit.cbslocal.com:
Jason Festerman was called to school after his son was suspended for spraying prank item Liquid Ass in his classroom. Ads claim Liquid Ass is a "power–packed, super–concentrated liquid (that) begins to evaporate filling the air with a genuine, foul butt–crack smell with hints of dead animal and fresh poo."
Festerman claims he was innocently checking the item in the school, when it discharged — and the police were called.