Thomas Anderson, after working a 12-hour shift, was driving home in his elevated Ford Crown Victoria (not pictured at right), when he was stopped and ticketed. Seems the height of his car was illegal. Anderson didn't agree, so he requested a jury trial. And that is where the trouble began. On the day of trial, Anderson's was the only case (he'll tell you why he thinks so in a minute). Anderson made a huge mistake, as you'll soon see, in not having a lawyer. He was found guilty, which he does not now contest. The problem is, that for this violation, the maximum sentence is only a $50 fine – BUT JUDGE CONNOR SENTENCED ANDERSON TO 3 DAYS IN JAIL! Anderson was vindicated, but not after he served the 3 days in jail.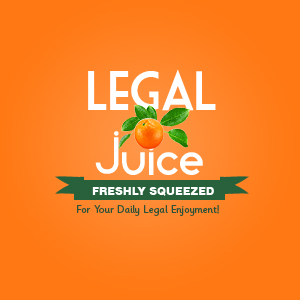 And the reason for the jail time? According to Anderson (who was coming from his mother's house when he was stopped!):

I asked for a jury trial and the judge became very upset that I requested the same. The jury found me guilty. Judge Connor gave me 30 days in jail suspended to 3 days and payment of $175. I was given no right to appeal and was taken straight to jail and served 3 days. I ended up losing 2 days from work without pay. … I do not contest being found guilty. I object to the judge sentencing me in excess of what the statute requires.
Said Judge Connor?

He came to court without an attorney. He asked for a jury trial. I had never met the man before the night of the trial. If he would have said he would correct the vehicle, the case probably would have been thrown out. The man showed no remorse, didn't care, didn't say 'I will correct it' or nothing.
Ninety percent of the traffic violations, the penalty is a certain fee, say $100 and assessment fees bring it up, and 30 days in jail or both. Most all of the traffic violations are that way. When they found him guilty, I mistakenly sentenced him to $175 because in my mind as a judge, he had no earthly intention to correct the problem with the vehicle. I sentenced him to three days in Orangeburg and that is where the rub is. That is my mistake. This law doesn't give any time. This has gone into appeal and Attorney (Glenn) Walters won the appeal. Not the guilty part, but based on the sentence, they threw it out. He still got his vehicle like that.(emphasis added)
So watch out if you get a ticket for one of the ten percent of traffic offenses for which Judge Connor apparently doesn't know the sentence! (For more on this, click here.)