Posted On: May 7, 2007
There's A Rotten Toe In My Chewing Tobacco!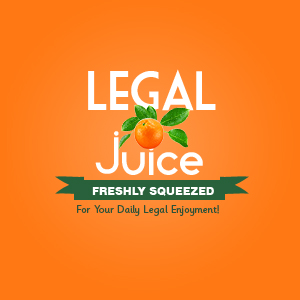 Really. Mr. Bryson Pillars was chewing some tobacco when ... [I'll let the Mississippi Supreme Court take it from here. They just don't write them like they used to.]
It seems that appellant [Mr. Pillars] consumed one plug of his purchase, which measured up to representations, that it was tobacco unmixed with human flesh, but when appellant tackled the second plug it made him sick, but, not suspecting the tobacco, he tried another chew, and still another, until he bit into some foreign substance, which crumbled like dry bread, and caused him to foam at the mouth, while he was getting "sicker and sicker." Finally, his teeth struck something hard; he could not bite through it. After an examination he discovered a human toe, with flesh and nail intact. We refrain from detailing the further harrowing and nauseating details. The appellant consulted a physician, who testified that appellant exhibited all of the characteristic symptoms of ptomaine poison. The physician examined the toe and identified it as a human toe in a state of putrefaction, and said, in effect, that his condition was caused by the poison generated by the rotten toe.[emphasis added]
I ... think ... I'm ... going ... to ... be .........sick. So I guess you know what happened to Pillars at the trial court.
He lost, because "Generally speaking, the rule is that the manufacturer is not liable to the ultimate consumer for damages resulting from the defects and impurities of the manufactured article." On appeal, Pillars ... won! Seems the Mississippi Supreme Court could "imagine no reason why, with ordinary care human toes could not be left out of chewing tobacco, and if toes are found in chewing tobacco, it seems to us that somebody has been very careless." Agreed. The case is Pillars v. R.J. Reynolds Tobacco Co. et al., 78 So. 365 (Ms. 1918).